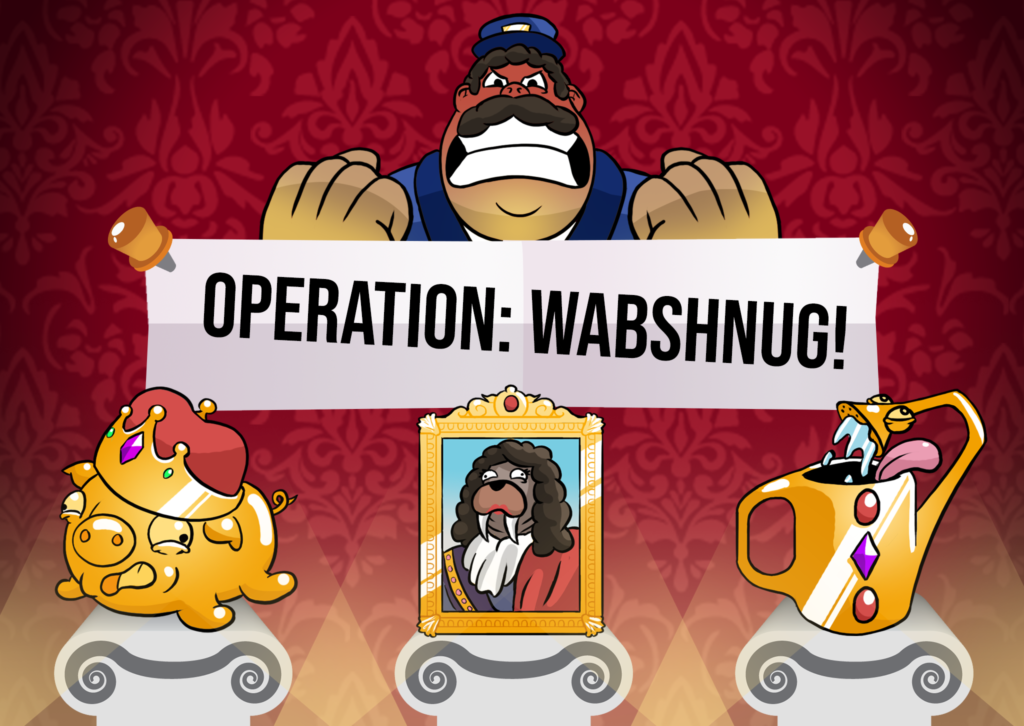 Global Game Jam 2021 was an online edition. I participated in a team of 6 to create a turn-based multiplayer game called Operation: Wabshnug. We had to continue with the trend of creating multiplayer games. Since this was an online edition we decided to work on a online multiplayer game.

It was a challenging jam, we were ambitious and dedicated. In the end it payed off. We built a game we can actually play online with friends.

Theme: "Lost & Found"
Play: http://slyemenike.com/ggj/snailtrail
GGJ Site: https://globalgamejam.org/2021/games/operation-wabshnug-8
You will need 3-8 players to play this game

Operation Wabshnug is a social multiplayer game where you and 7 friends outwit each other by stealing items from a museum. Plan your steps and make sure people don't see you with the FORBIDDEN items. Rat out your gathered information for bonus points, so pay attention!